TikTok is the new giant of the social media, so you have to be there and with this tutorial you can get all free TikTok likes and followers that you want in a few steps! It's easy and free, this works like an exchange, like for like, follow for follow, you follow or like people to get points and use these points to get fans for your TikTok account or get free likes for TikTok videos. In a few words KingdomLikes works as a free TikTok followers generator without downloading any apps or share any of your credentials.
You must remember that TikTok is a social network in which it is easier to go viral compared to other social networks(Instagram,Facebook,Tiwtter), so with this hack you can improve the engagement of your content and increase your possibilities to appear in the trend section, which will make you increase your followers and likes organically and from real people.
In addition, we are so sure that this tutorial works, that we tested it and got more than 1,000 new TikTok followers in a few days. You can see the results in our official TikTok(https://www.tiktok.com/@kingdomlikesofficial) and you can see the entire procedure in the video below.
Don't waste more time a become the next famous TikToker!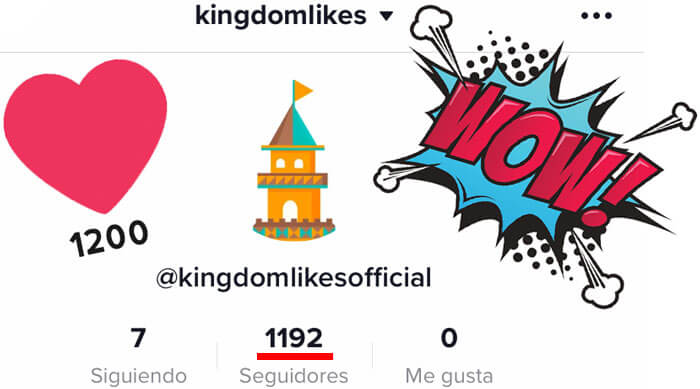 ®KingdomLikes is a website of social exchange network, all the likes that you get there are 100% real people and everything is free.
In the video below, you can see how we got free 1,200 FOLLOWERS on TikTok Account, but you can get all the followers and also likes on your TikTok Account and videos, obviously if you have enough points.
How to get more LIKES and FOLLOWERS on TikTok