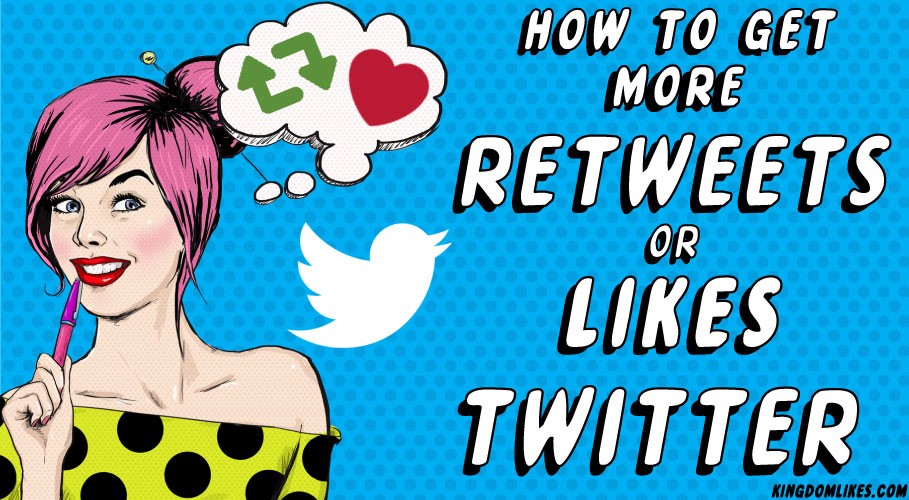 Hey! Now we bring a tutorial of "How to get Likes or ReTweets on Twitter" using KingdomLikes in a few steps, but this method also works to get followers on Twitter. Get likes of real people to your favorite tweets, it's easy and free.
In a few moments I get more than 8,000 real LIKES on my tweet and more than 4,000 ReTweets!
Don't waste more time and become a TWITSTAR.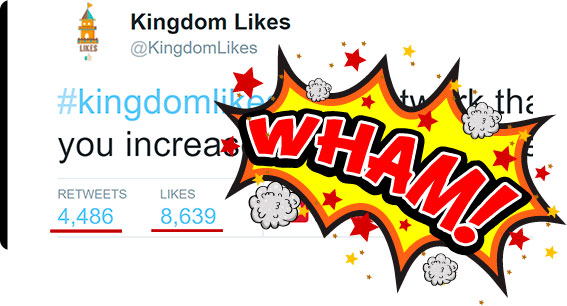 ®KingdomLikes isn´t an autoliker, we are a network of social exchange and all the likes that you get there are 100% real people and everything is free.
¡Let's begin with the tutorial!
1.- First of all you need go to KingdomLikes.com and register.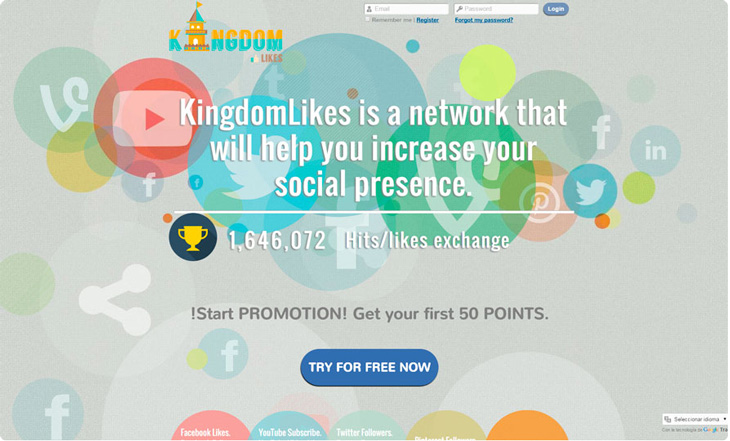 1

. Click "Register" at the top.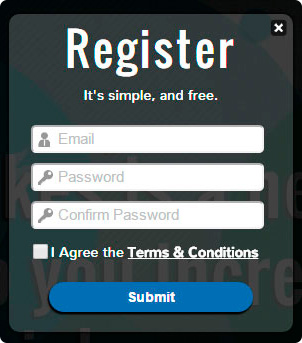 2.-  You will receive and email to confirm your account, if you don't have the email in your Inbox check the Junk/Spam folder.
Click in the word "here" to confirm your email.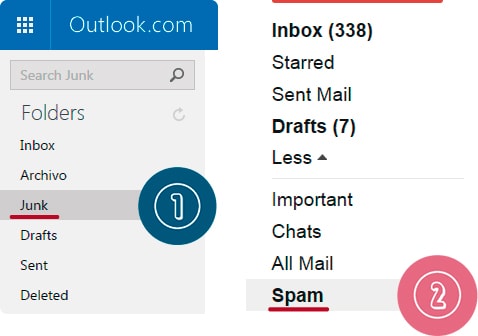 If you don't see the email, check :
1. Junk Folder.


2. Span folder.
3.- Once you've confirm your account, log in on KingdomLikes and to add your facebook photo or state you need to click on "Add Page".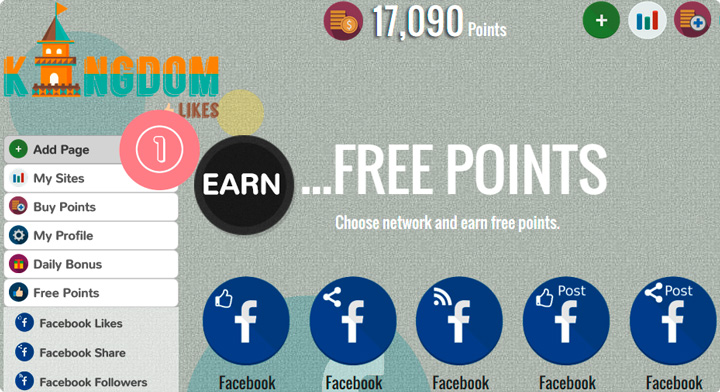 1. Click "Add Page" to add your Tweet.
4.- Will be redirected to a form where you will enter the following data.
Type¹ : You should select "Twitter Likes". Your tweets have to be

PUBLIC

.
Title² : It is only to identify, could be whatever.
Tweet Id³ : Here put the ID of the Tweet that you want to get more likes on Twitter. To get the ID see below.

CPC

: The CPC(Cost Per Click) is the cost (Points) of any like you get on your Tweet, I mean if you put 10, each like that you get will cost 10 of your points. If the CPC is higher, you will get the likes more quickly.
To get the ID of your Tweet click on the DATE LINK of the tweet that you want.

The ID of your Tweet is in the URL , like in the image below.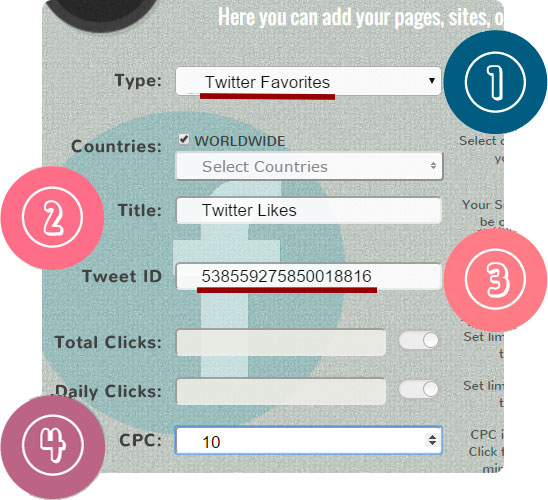 Total Clicks : It' s OPTIONAL, if you want to get only a determinate number of likes, you must active this and set the number of total likes.
Daily Clicks : It' s OPTIONAL, if you want to get only a determinate number of likes per day, you must active this and set the number of daily likes.

If all the process was successful, your site will be added like in the picture below.

7.- Then you only have to wait a few moments to gain more likes on Twitter and you need  to have enough Points to get all the likes and retweets than you want on your best Tweets.
You can get Points by two ways.
You can get Points for free by the following steps:
1. Choose any social network in the lateral bar(Twitter Followers, Instagram Followers, Youtube Likes, etc)
2. Press on the button(Like) to open the pop up.
3. Like the Facebook Page or Instagram Picture or Ask.fm Likes, etc.
4. Close the pop up.Then the points will be added. And you can get all than you want repeating this process.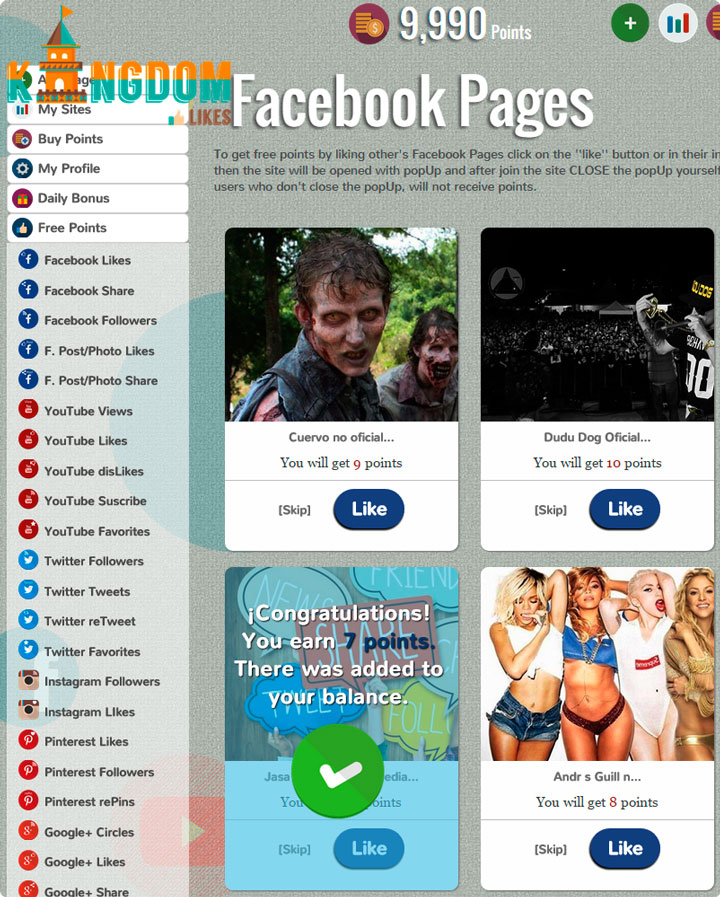 You can also buy Points, in the option "Buy Points" is an excelent and secure way to buy twitter likes,buy twitter retweets or buy twitter followers because we have secure payment methods and we have very cheap prices, all our likes are from real people and you get it in a very natural way also without spam than the autolikes cause.
8.- And in a few days, as you can see, we get more than 8,000 likes on our Twitter and more than 4,000 ReTweets but yo can get 1,000,000 likes on Twitter if you want with a little more time and if you have enough points.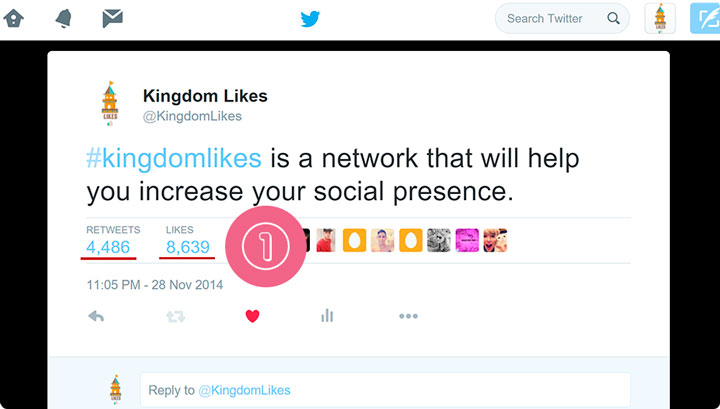 If you have any question please tell us in the commentaries.
Leave a Comment